Dr Dominic Ahiaga-Dagbui
Group Leader
Transport Infrastructure, Cost Management, Industry 4.0, Front-End Project Governance, Risk Management
Dominic's research focuses on delivery of large and complex infrastructure projects, taking into consideration future operational costs, adaptability and end-user needs. His academic contributions are in the areas of construction cost overrun, future-proofing infrastructure, front-end project governance and client-capabilities for cost-effective asset procurement.
Dr Jamal Thaheem
Group Co-Lead
Risk Management, Decision-making, Sustainability, Circular economy
Jamal's research focuses on managing risk and making decisions in large public-sector infrastructure projects delivered through alternative modes like public-private partnership. Alongside, he also does research on the sustainability of the built environment. He teaches a variety of construction management subjects ranging from contract administration to project planning and management.
jamal.thaheem@deakin.edu.au
Dr Asheem Shrestha
Theme Leader
Risk Management, Public Private Partnerships, Water Infrastructure
Asheem is a senior lecturer at the School of Architecture and Built environment, Deakin Universitry. He was trained as a civil engineer and has 20 years of experience in construction practice, teaching and research. Asheem's research expertise is in mega projects delivery and public private partnerships, particularly in areas of risk assessment, management and allocation. His other research interests include procurement of large infrastructure projects, construction economics and sustainable built environment.
asheem.shrestha@deakin.edu.au
Dr Ameeta Jain
Theme Leader

Resilience and Sustainability
Ameeta's research centres around issues of sustainability and resilience. Most recently the focus of her work has been on policies relating to sustainable cities, specifically the application of SDG in national and regional settings. Ameeta has worked with local councils in Victoria to map their localisation of the SDGs. She is currently working on projects addressing the resilience of the real-estate and property industry in Australia. She has been invited by media and industry groups on various occasions to discuss her research.
ameeta.jain@deakin.edu.au
Associate Professor Kris Law
Theme Leader

Organisational Learning & Developments, Infrastructure Systems, Business Ecosystems, Project management, Innovation and Knowledge Management, Entrepreneurship
As/Prof Kris Law is an active researcher with extensive international exposure. She was the Discipline lead in engineering management at the School of Engineering, Deakin University. Her research focuses on interdisciplinary engineering management and organisational development topics around Organisational Learning & Development, Infrastructure Systems, Business Ecosystems, Project management, Innovation and Knowledge Management, and Entrepreneurship.
Dr Jerry Liang
Theme Leader

Value capture, public investment, transportation economics, housing economics
Dr Jian Liang a senior Lecturer of Property and Real Estate in the Department of Finance in Deakin Business School. His research interests include value capture of infrastructure and public investment, transportation economics, urban development, and housing economics. Dr Jerry is currently involved in the following projects – Value capture of transportation infrastructure in Australia, Impact of COVID lockdown on the housing market and urban structure, and CSR performance in property industry
jerry.liang@deakin.edu.au
Dr Nateque Mahmood
Theme Leader: Sustainability and Asset Management
Sustainable Infrastructure, Infrastructure Policy, Asset Management
Dr. Mahmood is currently working as a Senior Lecturer at the School of Architecture and Built Environment, Deakin University. He has more than 14 years of experience in civil and residential construction. Nateque's research interests are in sustainability in infrastructure projects, infrastructure asset management, and infrastructure policy. He had been involved in research at the CRC for Infrastructure and Engineering Asset Management (CIEAM), Airport Metropolis Project (ARC Linkage), Strategic Asset Management project with DILGP in Australia.
Prof Tony Mills
Infrastructure Procurement, Alliance Contracting, Risk Management, Value Management, Cost management
Professor Anthony (Tony) is Chair of Construction Management, and formally Head of School of Architecture and Built environment, Deakin University. Tony's research expertise is in project procurement in particular relationship-based approaches, including alliancing and public private partnerships. His other research interests include cost management of large infrastructure projects, construction economics and sustainable built environment practice. Prof Mills has a long history of leading teams on industry research projects, in collaboration with; Local, State, and Federal Government authorities, and also with private consultants and contractors. He is formally the National President of the Australian Institute of Quantity Surveyors, and is currently international Vice President of the global network of the Pacific Association of Quantity Surveyors.
anthony.mills@deakin.edu.au
Dr Matteo Donato
Industry Liaison
Supply Chains, Organisational Behaviour, Procurement, Recycling and reuse, Logistics. 
Matteo has 35 years of construction management experience in both Civil Construction and Commercial Buildings.  Matteo's industry experience was gained through working with a number of civil contractors particularly on the reuse and repurposing of excavated material. His research career focuses on the areas of procurement processes, supply chain relationships and Project Management, examining how resources availability influences the behaviour of supply chains.
John Kite
Industry Liaison
Infrastructure, Social and Affordable Housing and Construction Safety
John Kite has a diverse background in the building industry, which includes many years in senior roles in Construction Management. John was the key "architect" who designed and managed an innovative training program which was implemented at RMIT. This program was the winner in the Industry Collaboration Award in partnership with Metricon and the Master Builders Association at the 2016 Victorian government Training Awards. John supports academic teams with industry engagement to enhance industry research.
Strategic Industry Advisory Panel
The Megaprojects Group engages with several stakeholders in the engineering and construction industry. Our Strategic Industry Advisory Panel provides input into our research so that our outputs can be practical, topical, innovative and industry-leading.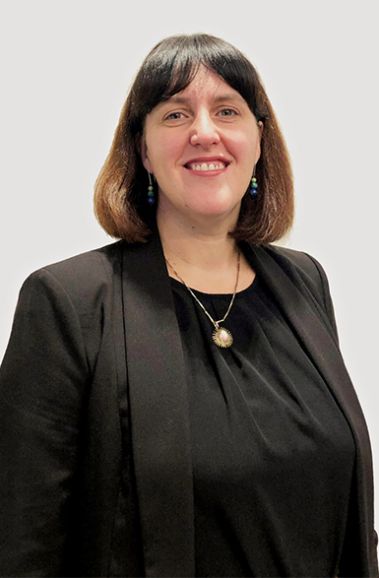 Sonya Campbell
Deputy Secretary, Commercial
NSW Treasury

Sonya joined NSW Treasury in September 2018 following an extensive career in the private sector specialising in PPP and major project procurement. Prior to the current role, Sonya was the Executive Director and Head of the Infrastructure and Structured Finance Unit at NSW Treasury. Sonya joined NSW Government with a passion for improving the efficiency of infrastructure procurement and delivery. Sonya is a member of the IPFA Australia Branch Council, the NSW Construction Leadership Group (CLG) and Construction Industry Leadership Forum (CILF). Sonya is at the forefront of work being done by the NSW CLG to implement a program of specific measures to improve collaboration and risk allocation across the construction sector.
Lisa Kinross
CEO

Civil Contractors Federation (Victoria)

Lisa is a highly qualified, experienced executive and transformational leader with over 20 years' experience in management, human resources and education/training. Recently Lisa has been a leader and advocate for innovation and driving future skills development across the Water Industry nationally. She is a strategic advisor to industry, invited to sit on a number of industry committees and is highly networked. Drawing on her networks she passionately brings about collaboration and sharing of ideas, knowledge, resources and experience.
In her recent role as Head of the National Water and Safety Centre at Chisholm, she has been an industry disrupter and has delivered year on year outstanding growth in both revenue and client satisfaction.
Damien Augustinus
Managing Director, Origination
Plenary
Damien leads the Melbourne Origination team, which focuses on the bidding and development of infrastructure and property projects in the Asia-Pacific region. Since joining Plenary in 2010, Damien's project experience includes leading numerous bids and involvement in projects such as the Sydney Metro Northwest, Toowoomba Second Range Crossing, Victorian Comprehensive Cancer Centre, High Capacity Metro Trains and the Western Roads Upgrade. Before joining Plenary, Damien gained significant Australian and international infrastructure development experience as a Director in the Infrastructure Finance team at Babcock & Brown based in Singapore and Melbourne, and as an Associate Director in the Infrastructure Capital Group of ABN AMRO based in Melbourne.
David Radcliffe
Strategic Advisor
Suburban Rail Loop Authority, Victoria
Experienced Project / Program Director with a demonstrated history of success in government and the private sector. Skilled in Project/Program development, advice and delivery particularly in the Rail Industry. Have worked in all three areas of mega project delivery, namely client, consultant and contractor. Currently supporting Suburban Rail Loop Authority in Melbourne. David has previously worked with Rail Projects Victoria, Sydney Metro Northwest and Aurecon
Colin Lang
Senior Commercial Manager
Major Road Projects Victoria

Colin is an experienced general and commercial manager within the construction industry. Colin is committed to the effective commercial management of complex and large-scale projects and contracts. Colin has acquired substantial and significant expertise in commercial negotiations and legal requirements in terms of contract pricing, tender preparation, negotiation, variations and delivery commitments, and can effectively analyse statistical information on revenues, costs and performance and to identify issues/problems and effect corrective action. Before joining Major Road Projects Victoria, Colin worked with John Holland, the BMD Group, Australian Synchrotron, McConnell Dowell, Telstra and Lantrak P.L.

Jane Northey
Conversions Lead

John Holland

I possess over 20 years of experience in the construction industry gained in three different countries. My skill set has developed from the experience I have gained working for consultants, constructors and operators, requiring an understanding of the need to consider multiple perspectives. I am particularly passionate about equality, particularly gender, and have mentored in various programs including NAWIC and Women in Transport. I enjoy the challenges of costing the built environment and addressing all the adaptations that coming from a constantly changing world. I have worked with AECOM, Metro Trains Melbourne, Davis Langdon, Bovis Lend Lease, Gardiner & Theobald LLP and Slattery

Aman Khan
Planning Manager (Enterprise / Portfolio)
Metro Trains Melbourne
As a Planning Manager, Certified Project Management Professional (PMP from PMI-USA) and Certified Scheduling Professional (PMI-SP form PMI-USA), I am proficient in developing the best methods for construction activities, and determining the optimal sequence of operations on the construction site. I am responsible for ensuring that construction projects are completed within set deadlines, on budget, and in line with all the relevant safety standards and regulations. Before Metro Trains, I have previsously worked with John Holland, Bechtel Corporation, Lead Consult (Abu Dhabi), and Al Jaber Group (Abu Dhabi).
We would like to hear from you
Get in touch with us if you would like to work with us or join us. You can use send us an expression of interest via email or use the contact form below.
Faculty of Science, Engineering & Built Environment
MegaProjects Research Group
© 2022 Megaproject Research Group | Deakin University CRICOS Provider Code: 00113B